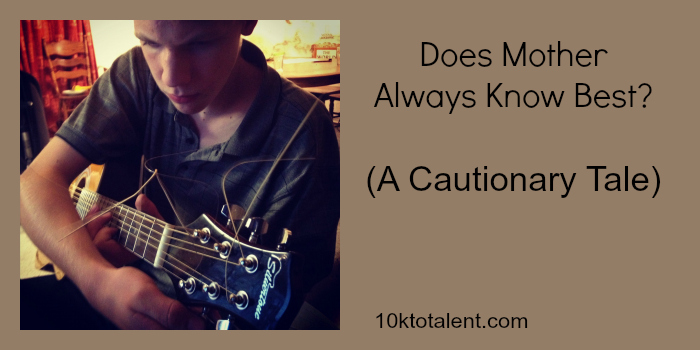 Guest Post by Levi Heiple:
Your friends and family do not always know what's best for you.
Before I went to college, all my family thought that I should be a music teacher. I was on the church worship team. I enjoyed music. I had a good knack for it (at least relative to my friends and family's abilities).
However, after going through an intense music program for a couple of years, I realized that these "gifts" were not so extraordinary. I was consistently the "slow" one in my percussion studio. I never made any auditioned ensembles.
I spent more time practicing than most of the others, but I still just didn't have the "chops" to keep up.
I should of realized that having a good knack for playing along with a band or picking up on some guitar strumming patterns is really not enough to warrant a lifelong pursuit of that skill.
There are millions of people who have a "good knack" for a lot of different things. That's not the same as being prepared for success.
In retrospect, I should of realized that my greatest ability was in optimizing systems and breaking down complex information. Oddly, nobody noticed this ability. Nor was I told that I could make a living with these skills.
Nobody I knew personally was an entrepreneur or had any knowledge about the technical communication field.
Family and friends have a limited perspective of the world, namely the world that is their work and their leisure.
The real insight that family and friends can bring is what someone is not good at. I failed biology class in high school. If I told my parents I wanted to be a biologist, they would have laughed at me.
There are many paths to success. There are universal ways to fail. Steer your child clear of failure, but don't let your limited perspective of the world dictate the supposed path of success. The world is too complex and changes far too rapidly for anyone to know the right path for someone else's success.
About Levi Heiple
Levi Heiple is a writer/entrepreneur who specializes in electronic training and support systems. He connected with Jonathan Harris after being asked tutor his son, Caleb. You can sign up for Levi's free weekly tip on "reading for innovation" at BookBlitzMethod.com. You can find his professional website at LeviHeiple.com.  You can find his web design service at WebPromoPackage.com.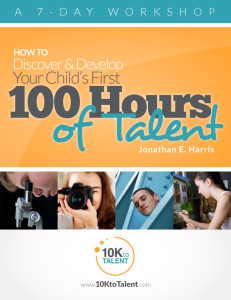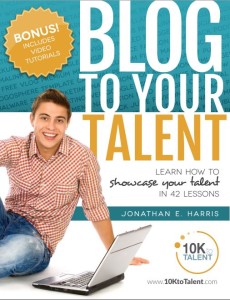 Updated: May 2014