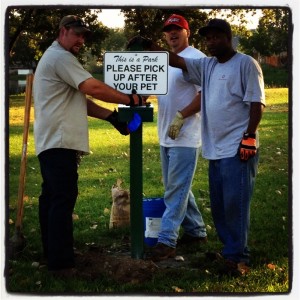 Don't let your 13 your old child say "I want to develop my veterinary skills." Instead, for example, have your child say "I want to use my microscope to be able to identify all the most common pathogens as found in the cat and dog droppings in our neighborhood and community. I want to recommend to the pet owners the right off-the-shelf pet prescriptions for the specific problems that I find."
Here's why you want to avoid traditional career names in discovering your first talent focus:
First, you need to stay flexible about what long term career your child might enter into in the future so he can take advantage of a changing market. Your child's career is most likely not going to be traditional and true talent will tend to jump outside the boundaries of popular career labels.
Second, your child will most likely be legally or culturally blocked in trying to do anything really resembling the work description of a traditional career. But if you focus on a specific skill to develop, your child can often get around limitations and start developing right away a a skill that can lay the groundwork for the next level of skills.