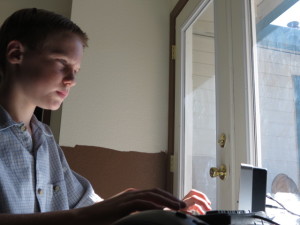 Your child should start at least one blog related to a skill he is developing for his talent.
There are two reasons why a talent blog is important:
So your child can learn how to talk in his own voice and personality about his talent.
So your child can demonstrate to others that he is personally engaged and not just mechanically reciting back a list of facts.
By the way if your child has started a talent blog, please feel free to post the link below so I can leave him his first few encouraging comments.